Carlton Badminton Put Up Net Set
%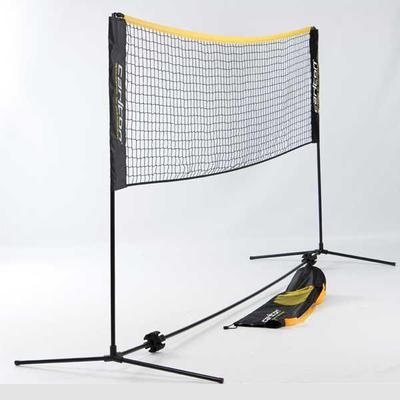 Carlton Badminton Put Up Net Set
The Carlton Badminton Put Up Net Set has a strung post system with a slot together to create a strong and sturdy badminton post frame. The lightweight and portable frame allows for easy assembly and transportation with the help of a carrier bag. The strung posts allow for easy assembly and disassembly for easy of use giving you more time to play. This badminton set is suitable for indoor and outdoor use showing off its versatile nature.

3 metre mini - badminton put up net.
Slot together, strung post system.
Easily to assemble and dissemble
Lightweight and portable, complete with carrier bag.
Suitable for indoors as well as outdoor use.

Delivery

We ship worldwide and offer a range of delivery options. Delivery charges depend on your delivery country. View our Delivery Information page for full details.

Returns

Tennisnuts.com makes every effort to ensure each customer experiences a flawless shopping experience. Sometimes you may wish to return your order for which you may need to refer to our simple returns policy.