Volkl Tennis Racket Technology
Volkl tennis rackets are well known for their performance enhancing technologies, but what do they exactly do? Below is a summary of all of Volkl's latest technologies. Some make rackets easier to use, and some make them more comfortable, a reason why they are extremely popular among players prone to tennis elbow.
VCELL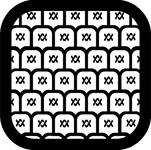 Created and designed by the Fraunhofer Institute, VCELL is the highest level cellulose based black 3D carbon. Volkl rackets featuring VCELL benefit from increased durability and resiliency which in turn improve their stability and playability. Further enhancing the arm friendly nature of Volkl rackets, players can expect less fatigue from playing with a VCELL racket compared to an equivalent racket without VCELL.
VTEX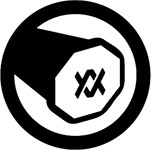 A red butt cap made from silicone polymer, the VTEX improves the dampening ability of the racket for a cleaner and more comfortable strikes compared to rackets with a hard plastic butt cap. The cap is also resistant to cracking and shrinking.
REVOLUTIONARYEVA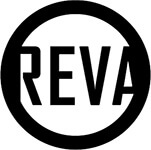 REVA, also known as Revolutionary EVA or Ethylene-vinyl acetate is used in the grip. The soft material is durable and resilient, but most importantly its softness allows it to effectively absorb vibrations from travelling to your arm. Compared to standard EVA used in older Volkl rackets, REVA is more compressed, and provides 35% more resiliency, 35% more flexibility and 25% more vibration absorption.
VSENSOR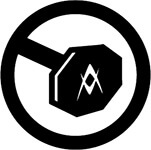 The VSENSOR is an active vibration dampening system which provides the player with unmatched feel and increased dampening. A pin with a mass is placed at the end of the handle (inside the VTEX butt cap) with the possibility to "swing" against the initial vibrations. It eliminates vibrations, which have a negative influence on the playability of the racket.
SUPERGROMMET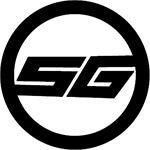 The Volkl Super Grommet allows the string of the racket to move in all directions for a 'spring effect' which allows for greater power and comfort.
PRECISEPOWER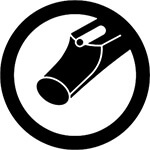 .
CATAPULTEFFECT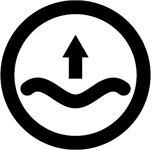 With the Catapult Effect the ball is accelerated with 30% more power and 30% more control – even for those balls not hitting the sweet spot. The Catapult springs allow for a deeper string-bed pocket upon impact. Then at the precise moment the ball is leaving the strings, the springs return to their original stage delivering more power.
POWERARM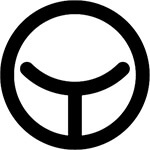 Designed to be free-moving upon impact, the POWER ARM is drawn back upon ball to string-bed contact. As the ball sinks deeper into the string-bed, the POWER ARM moving in unison becomes energised. At the precise time where the ball starts to leave the string-bed pocket, the POWER ARM reacts – returning the stored energy to the ball so maximum power is achieved.
BIGGROMMETS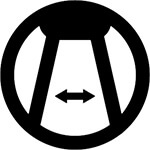 Big Grommets allow greater string movement for an increased sweet-spot. This results in more power, especially on off centre hits. Big Grommets combined with the revolutionary Volkl Tennis Catapult Effect work harmoniously for total playing enjoyment. Big Grommets can increase the sweet spot by up to 100 square cm.
Volkl V-Cell C10 Pro 330g Anniversary Edition Tennis Racket [Frame Only]

The Volkl C10 Pro tennis racket is a legendary thin beam player's frame. It offers eve...

FREE 24H DELIVERY

Volkl V-Cell 8 315g Tennis Racket [Frame Only]

The V-Cell 8 315g is a great choice for big-hitting players who want a little extra we...

FREE 24H DELIVERY

Volkl V-Cell 8 285g Tennis Racket [Frame Only]

Are you a modern hard-hitting player? Look no further as the V-Cell has been carefully...

FREE 24H DELIVERY

Volkl V-Cell 10 320g Tennis Racket [Frame Only]

The V-Cell 10 has been designed for enhanced power and spin, with a sensor handle and ...

FREE 24H DELIVERY

Volkl V-Cell V1 Pro Tennis Racket [Frame Only]

The V-Cell V1 Pro's Vario Beam allows high level players to hit with power and s...

FREE 24H DELIVERY

Volkl V-Cell 7 Tennis Racket [Frame Only]

When combined with the lightweight, open string pattern, slightly larger head size and...

FREE 24H DELIVERY

Volkl V-Cell V1 Evo Tennis Racket [Frame Only]

The Volkl V1 Evo tennis racket is a fantastic new addition to the Volkl line-up. Based...

FREE 24H DELIVERY

Volkl V-Cell 10 300g Tennis Racket [Frame Only]

The V-Cell 10 300g is ALL NEW! It is a thinner-beam players racket with a new beam sha...

FREE 24H DELIVERY

Volkl V-Cell 4 Tennis Racket

The V-Cell 4 has additional V-Cell material allowing it to play softer, offer more fee...

FREE 24H DELIVERY

Volkl V-Cell C10 Pro 330g Tennis Racket [Frame Only]

The Volkl C10 Pro tennis racket is a legendary thin beam player's frame. It offers eve...

FREE 24H DELIVERY

Volkl V-Cell 5 Tennis Racket [Frame Only]

Calling all upcoming tennis players looking for great spin potential. The V-Cell 5 has...

FREE 24H DELIVERY

Volkl V1 Classic Tennis Racket [Frame Only]

The V1 Classic lives on as one of the most iconic racquets of all time and for good re...

FREE 24H DELIVERY

Volkl V-Cell 6 Tennis Racket

The V-Cell 6 is a high performance racquet for players looking for that elusive combin...

FREE 24H DELIVERY

Volkl V-Cell 8 300g Tennis Racket [Frame Only]

The V-Cell 8 300g is one of the top picks for the active, hard hitting player. The 300...

FREE 24H DELIVERY

Volkl V-Cell 3 Tennis Racket [Frame Only]

If you're a tennis player looking to put the fun back into tennis by playing in comple...

FREE 24H DELIVERY

Volkl C10 Evo Tennis Racket [Frame Only]

The Volkl C10 Evo tennis racket shares the C10 name, heritage and frame design with it...

FREE 24H DELIVERY

Volkl V-Cell V1 MP Tennis Racket [Frame Only]

The V-Cell V1 MP is an enigma (def - a person or thing that is mysterious, puzzling, o...

FREE 24H DELIVERY

Volkl V8 Pro Tennis Racket [Frame Only]

The V8 Pro is a modern yet classic racket, with a modern feel of control, power and sp...

FREE 24H DELIVERY

Volkl V-Cell 2 Tennis Racket

The V-Cell 2 tennis racket uses V-Cell, the most advanced Carbon-Fibre material i...

FREE 24H DELIVERY

Volkl V-Cell 1 Tennis Racket [Frame Only]

Introducing one of the most comfortable and playable rackets on the tennis market now!...

FREE 24H DELIVERY

Volkl V-Cell 9 Tennis Racket [Frame Only]

The V-Cell 9 is a resilient, high performance racquet with the playability needed for ...

FREE 24H DELIVERY

Volkl V-Cell V1 OS Tennis Racket [Frame Only]

A racket with extended length, oversized sweet spot the V-Cell V1 OS is an enigma (def...

FREE 24H DELIVERY

Volkl V-Cell Team Speed Tennis Racket

The Team Speed is the Volkl Tennis entry price level performance racquet. The Team Spe...

FREE 24H DELIVERY

Volkl V-Feel 3 Tennis Racket

The Volkl V-Feel 3 is a powerful and forgiving racket with excellent dampening feature...

FREE 24H DELIVERY