Which Yonex Astrox racket should I purchase?
Although we usually differentiate rackets between shaft flex, this is not necessarily the case for the Yonex Astrox range. This is because of Yonex's Namd graphite technology, which adapts the flex of the racket depending on your swing speed. Therefore, a number of the performance Astrox rackets have very similar specs on paper, but play very differently when on the court. To help you distinguish between these rackets and help you buy the correct badminton racket, we have explained below which players are suited to the different Astrox rackets.
Astrox 99 - The AX99 is aimed at players that relentlessly attack their opponents at every opportunity, giving you extra explosive energy for smashes. This racket is the head-heaviest, most powerful racket in the Astrox range, and is equally suited to singles play and doubles players that smash at every opportunity.
Astrox 88D - The AX88D is aimed at players that look to dominate their opponents from the back-court. Designed with back-court doubles players in mind, this racket is not simply for smashers as, while it allows you to hit thunderous smashes, it also offers you fantastic control for drop shots and stability for clears.
Astrox 88S - The AX88S is aimed at players that want an all-round racket that focuses on accuracy, touch and feel, while still maintaining a head-heavy balance. This racket is suitable for a diverse mix of players, from front-court doubles, such as Kevin Sanjaya, Marcus Boe and Gabby Adcock, to singles players such as Viktor Axelsen.
Astrox 77 - The AX77 is an all-round racket that is perfect for intermediate and advanced players alike. This racket offers excellent performance for attacking and defensive players and lets you dominate the entire court. This racket is perfect for players that do not have a specific playstyle, or players that like to mix up their style depending on their partners and/or opponents. The 3U weight offers more power and stability, while the 4U weight offers more speed.
Astrox 66 - The AX66 is the easiest racket to use in the Astrox range, and is perfect for beginners and improving players that want access to a racket that lets you improve while enjoying the latest in badminton technology.
Astrox 55 - The AX55 is the lightest racket in the range, coming in at a 5U (75-79g) weight class, making it the most manoeuvrable racket in the range, while still maintaining a head-heavy balance.
What is it that makes Yonex Astrox Badminton Rackets so special?
It's the Namd graphite. Check out this link to see our explanation on why Namd graphite in Yonex Astrox Badminton Rackets makes a real, on-court difference.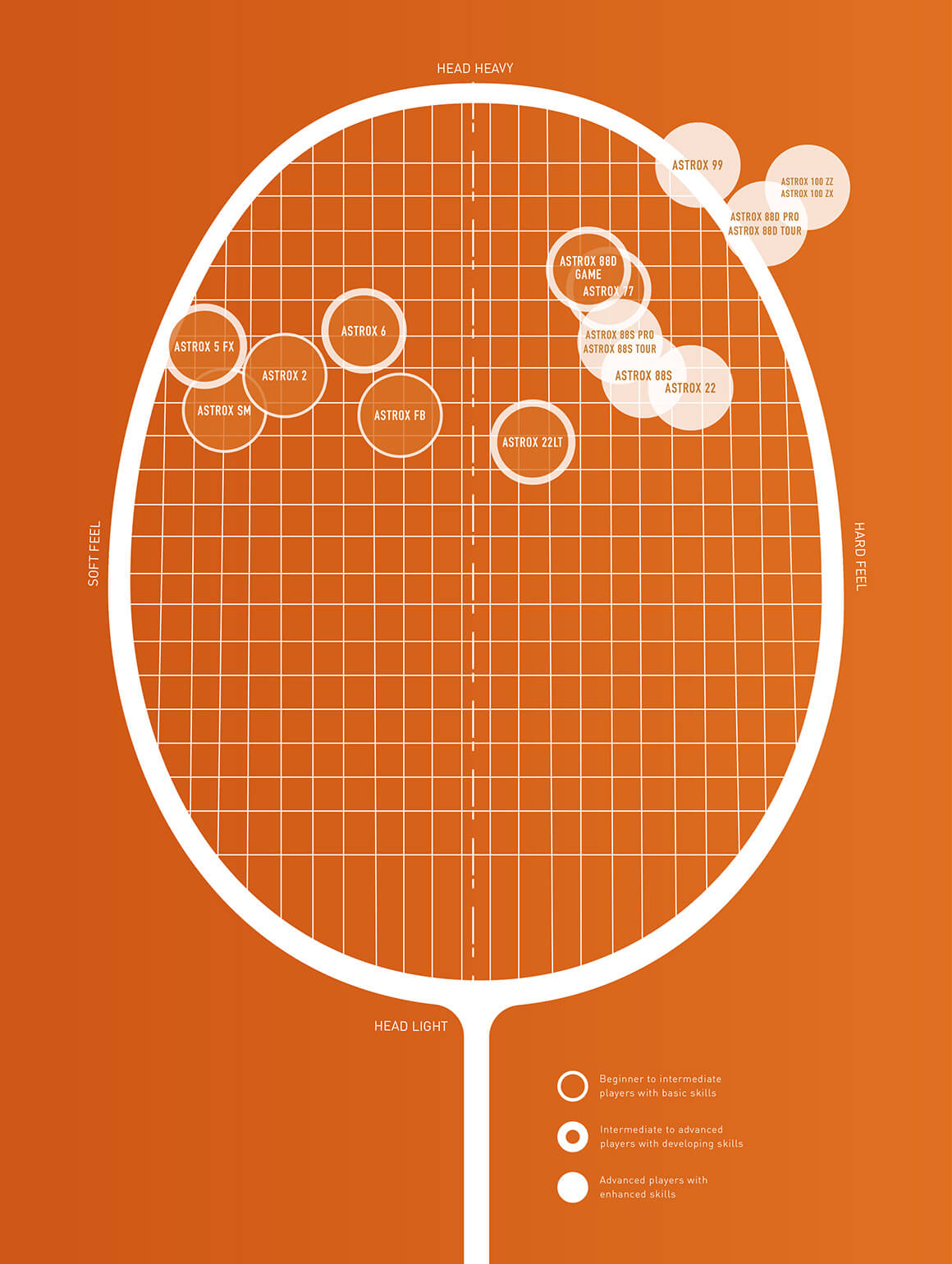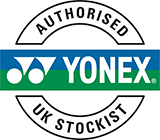 Tennisnuts is an authorised Yonex UK stockist.
Click on the badge or on this link for more information.
Beware of counterfeit rackets on the internet. We have had instances of people bringing in counterfeit rackets for restringing at our store, which look almost like the real thing but go out of shape as soon as you put any kind of tension on the frame.