Luxilon 4G S 141 Tennis String Set - Mustard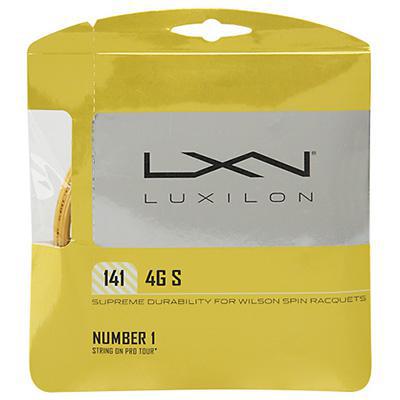 Luxilon 4G S 141 Tennis String Set - Mustard
Touch softer than 4G but equally durable.

4G S is a softer version of 4G which maintains durability through thicker gauge. It is a comfortable option with better playability for open string pattern racquets which have been designed to deliver high spin.


Treated at a molecular level to offer more feel and better playability. With 4G, Luxilon revolutionises state of tennis strings.


Maximum tension maintenance for long lasting high level play.
Durability of poly combined with feel and playability closer to a multifilament.
Recommended for open string pattern rackets which impart a lot of spin but also move a lot.

Delivery
We ship worldwide and offer a range of delivery options. Delivery charges depend on your delivery country. For full details of our delivery policy, click here.

Returns
Tennisnuts.com makes every effort to ensure each customer experiences a flawless shopping experience. Sometimes you may wish to return your order. Tennisnuts.com has a simple returns policy which can be read here.