Edwards 42 Inch Varnished Wooden Measuring Stick
%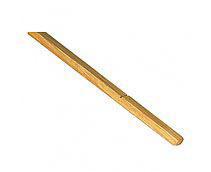 Spend £50 for FREE Standard UK Delivery
FREE DELIVERY on orders above £50
Edwards 42 Inch Varnished Wooden Measuring Stick
Spend £50 for FREE Standard UK Delivery
FREE DELIVERY on orders above £50
This Varnished Wood Measuring Stick measures the correct height for a tennis net. Its made from ash laths complete with a varnished finish and marking.

Junior Tennis Balls Sponge,Red, Orange & Green

Delivery
We ship worldwide and offer a range of delivery options. Delivery charges depend on your delivery country. For full details of our delivery policy, click here.

Returns
Tennisnuts.com makes every effort to ensure each customer experiences a flawless shopping experience. Sometimes you may wish to return your order. Tennisnuts.com has a simple returns policy which can be read here.