Yonex Mavis 300 Nylon Badminton Shuttlecocks - Yellow (Tube of 6)
%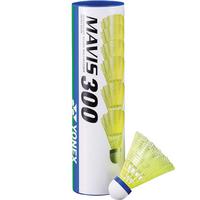 Yonex Mavis 300 Nylon Badminton Shuttlecocks - Yellow (Tube of 6)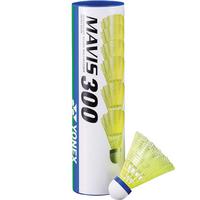 Product code: MAV300-Y
This item is currently out of stock.
The most popular plastic shuttle on the market. Has a true flight and is quite durable white colour for a classic shuttle look. Manufactured for precision the nylon shuttles mimic the fast recovery, peak, drop and flight trajectory of a feather shuttle cock. This delivers the excellence of a feather shuttle combined with the durability and life span of plastic.

Colour: Yellow
Available in Medium or Fast speeds only

Delivery

We ship worldwide and offer a range of delivery options. Delivery charges depend on your delivery country. View our Delivery Information page for full details.

Returns

Tennisnuts.com makes every effort to ensure each customer experiences a flawless shopping experience. Sometimes you may wish to return your order for which you may need to refer to our simple returns policy.