Victor Badminton Rackets
Order your Victor badminton racket with a string upgrade before 4pm to qualify for Next Day Delivery!
The choice of the world's greatest doubles teams and players, Victor badminton rackets have taken the badminton world by storm, thanks to their radical designs and unbelievable performance. Victor have 4 main ranges; each based on a different type of frame; Jetspeed, Hypernano, Thruster and Light Fighter. Check out our range below, including the iconic Jetspeed 10 and Jetspeed 12 badminton rackets that have pushed Victor to the forefront of badminton innovation and performance.
Jetspeed - Arguably the top performance range of badminton rackets worldwide. Designed for doubles players that value speed above all else, these rackets have sharp aerodynamic AERO-SWORD frames that make the Jetspeed rackets the pinnacle of fast, offensive badminton.
Hypernano - Designed for players that value accuracy, stability and versatility. Hypernano rackets are perfect for players that want all-round rackets that offer power at the back of the court, speed in the mid-court and precision touch at the front of the court, thanks to the innovative AERO-DIAMOND frame.
Thruster - Designed for singles players that value monstrous power at all times, these rackets provide smashers with as much power as they'll ever need thanks to the solid BOX frame and innovative TRI-FORMATION frame.
Light-Fighter - A brand new, radically different, way to think about badminton rackets. Light-Fighter rackets are astonishingly light, weighing no more than 80g unstrung. These rackets offer unimaginable handling speeds and performance on defence due to the LIGHTFRAME, making them a fantastic alternative for players that need no help with their power shots.
We offer a FREE String Upgrade on most Victor performance rackets and a Half-Price String Upgrade on all other all full graphite Victor badminton rackets.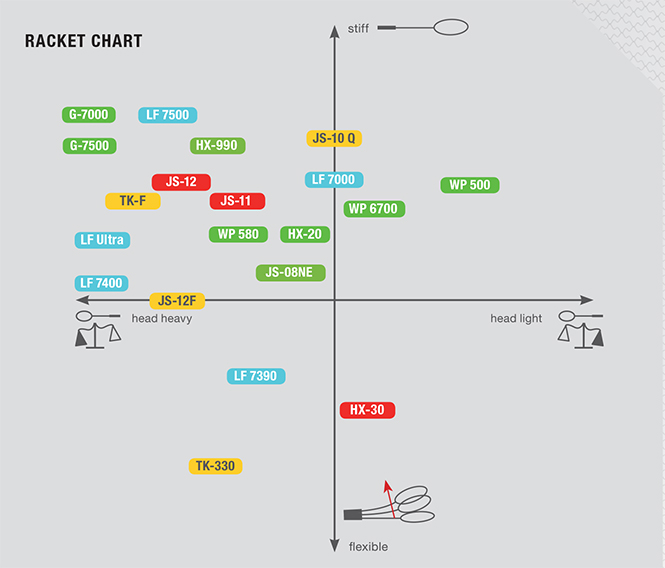 At TennisNuts, we are a Premier UK and International Victor Retailer, which allows us to have a direct relationship with Victor regarding customer support and means that you have access to the best deals before anyone else, including early-access to some of their flagship products.