ESR Membership & Tecnifibre Offers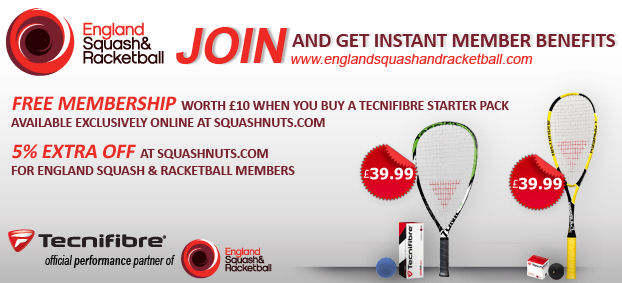 Get FIT not just for Xmas and the New Year
, but for life...Click the link above to join up with the English Squash and Racketball Association for £10.
Alternatively, you can get FREE membership when you purchase our specially chosen starter pack in conjunction with Tecnifibre and England Squash & Racketball.
Whats more, as a member of the ESR, you can get an additional 5% off on our whole website. And more...we have picked out some choice bargains from Tecnifibre.