Baden Enforcer Basketball Ball - Tan & Cream (3 Sizes)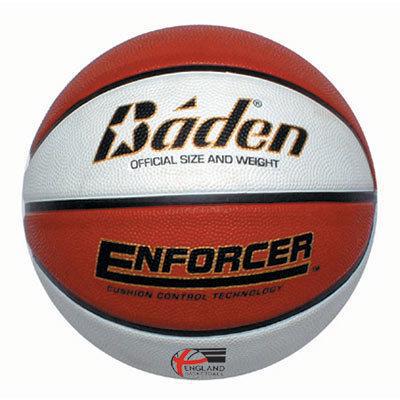 Baden Enforcer Basketball Ball - Tan & Cream (3 Sizes)
Ideal for school and club heavy use
Deluxe rubber cover with patented cushion control technology
Ideal for indoor or outdoor use
Approved by England basketball & basketball Scotland
Size 7 - Official 29.5 to 30" circumference, 20-22oz weight.
Size 6 - Women/Youth 28.5 to 29" circumference, 18-20oz weight.
Size 5 - Junior 27.25 to 27.75" circumference, 16-18oz weight.

This item reqires special delivery. Please refer to our Court Equipment and Games Tables Delivery Terms for more details.