Luxilon Big Banger Alu Power 125 - 220m Reels
FREE Standard UK Delivery
%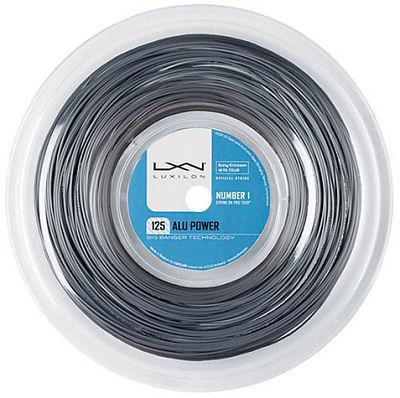 Luxilon Big Banger Alu Power 125 - 220m Reels
FREE Standard UK Delivery
Also in the range
Luxilon Big Banger Alu Power 1.25mm Limited Edition Tennis String Set - Choose Colour

X

Luxilon Big Banger Alu Power 1.25mm Limited Edition Tennis String Set - Choose Colour

Go to product »

Luxilon Big Banger Alu Power Tennis String Set - Ice Blue

X

Luxilon Big Banger Alu Power Tennis String Set - Silver

X
Combines great durability with impressive power and good control. Used by several ATP Tour professionals, including Gustavo Kuerten, Andre Agassi & James Blake. The durable and control oriented response of Luxilon ALU-Power and other Luxilon co-polyester strings has revolutionized professional tennis.

Delivery
We ship worldwide and offer a range of delivery options. Delivery charges depend on your delivery country. For full details of our delivery policy, click here.

Returns
Tennisnuts.com makes every effort to ensure each customer experiences a flawless shopping experience. Sometimes you may wish to return your order. Tennisnuts.com has a simple returns policy which can be read here.