Precision Training Patella Strap
%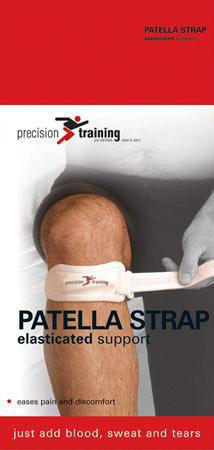 Precision Training Patella Strap
The Precision Training Elasticated Patella Strap is designed to offer light compression and support to the patella under the knee joint. The lightweight patella strap is adjustable and provides support without limiting the movement of the knee. The Precision Training is suitable for patella tendonitis and Osgoods-Schlatters disease.

40% elastic, 25% nylon, 25% polyester, 10% cotton

Delivery
We ship worldwide and offer a range of delivery options. Delivery charges depend on your delivery country. For full details of our delivery policy, click here.

Returns
Tennisnuts.com makes every effort to ensure each customer experiences a flawless shopping experience. Sometimes you may wish to return your order. Tennisnuts.com has a simple returns policy which can be read here.